"Trish is incredible, amazing, talented, and above all else one of the most fun and charismatic people I have ever worked with! If Trish isn't your photographer, you need to reassess your life! She's hands down the best!!"
Mallory + Derrick
REAL . TRUTHFUL . CANDID . BEAUTIFUL . POWERFUL . EMOTIVE
HEY THERE! I'M TRISH.
I'm an efficiency freak and software designer turned Maui portrait photographer (and elephant hugger) shooting weddings and families, based in Maui, serving the world and specializing in capturing truthful beauty on film. I love making connections, documenting connections and capturing honest and real moments on film for you and your loved ones to treasure for generations.
I've been photographing weddings, families and businesses for 10+ years and if I were to win the lottery tomorrow and never have to work another day again, I'd still do it. Crazy? Maybe. But true.
As a Maui based portrait photographer for weddings and families, my style is real, candid and emotive. So even when I'm posing you, I'm working to create fluid, spontaneous moments. So the end result is less like looking at a picture and more like reliving a moment in time. Photos you can feel.
Here are some other little tidbits about me…
I like my photos like my life. A little bit messy is real and that's where my sweet spot is.
I am real and honest. So are my photos.
I see and do things a bit differently. A little bit artsy, a little bit edgy and just the right amount of weird.
I stood in an elephant fart once. It blew my hair back and I got dust in my eye. Elephant butt dust. True story.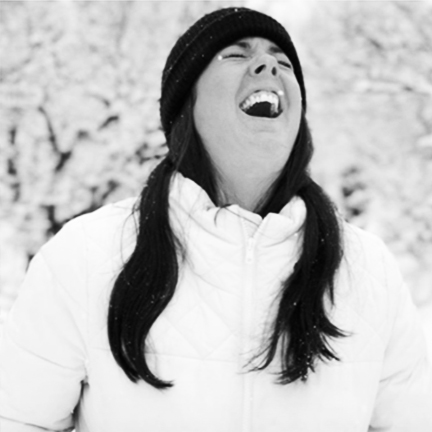 LAUGHTER IS MY FAVORITE!!
I have a gift for making people feel comfortable in front of the camera. Also, I am the most awkward photo subject… ever…


My favorite thing to do is take selfies with random animals
#twinning




Uplifting people and energy is my superpower.

IT ALL STARTS WITH TRUST
When you invest in high quality wedding and family photography, getting stellar photos is a must. And in order for that to happen, you need to trust me as your Maui portrait photographer. Here's why you totally can:
- You will look amazing in your photos. End of story. I can feel what looks right. I can feel when you are truly being you. And I know how to pose you so you look your best. I'm not interested in just taking super dramatic photos where the background is nice, but you don't like the face you're making... I'm interested in taking photos of YOU that YOU WILL LOVE. I have been told, over and over, that I'm magic because people finally have photos of themselves that they love.
- You will be able to relax and have fun. As a Maui based portrait photographer for weddings and families, I make sure I'm completely clear on what you want BEFORE we work together, so that you can relax and I can take things from there. I keep things on time and I have a natural knack for working with people. I'll direct and move you and your family/friends in a way where you get the shots you want whilst we're all are having fun.
- You will be covered. Because I can make the best out of any situation. I've been doing this for 10+ years so any kind of nightmare situation you can imagine… I've lived through it. So, gale force winds? We're gonna make amazing photos. Down pouring rain? We're gonna make amazing photos. Your kid is being an a**hole? We're gonna make amazing photos. You can trust that I will make the absolute best of any situation that comes up and I will genuinely enjoy the process of doing so. It's just who I am.
- You will love your photos AND the process of having them taken! Just so you know, I don't take every client that comes to me. I genuinely care more that we're a good fit than just making another booking. But if we are a good fit, IT'S GONNA BE RAD!!
"I started to cry from the immense joy and the deep emotions her photos held"
I spent hours looking at photographers because I knew it was such an important (maybe the most important) vendor for our wedding. When I came across your photos I started to cry from the immense joy and the deep emotions your photos held. I knew right away that you were our photographer. I loved working with you. You were fun and playful. You helped us pose but let us be ourselves. I loved that I didn't feel forced into any weird positions. I felt like I got to know you and that you genuinely cared about us
— HILLARY + JUSTIN
"She is outstanding at capturing the essence of everyone"
"Trish delivers, period. She's incredibly creative, fun and gets the absolute best pictures for your wedding day imaginable. I would fly Trish ANYWHERE to have her shoot my wedding all over again! The pictures were perfect, amazing, unreal, magazine quality. She is fun, spontaneous, professional and outstanding at capturing the essence of everyone at your wedding. You must HIRE TRISH if you are having a Hawaiian wedding!!!!"
— MEGHAN + TRAVIS
"Her photos tell a story and truly capture real moments..."
I chose Trish for our engagement photos and I could not have picked a more amazing, talented photographer. She is absolutely a blast to work with. She has a fantastic eye for light and lines. She's not a smile and look at the camera kind of photographer. Her photos tell a story and truly capture real moments. I'm so in love with her work that I'm actually considering flying back to Maui for my ceremony then have a reception at home when we return. You will not be sorry if you choose Trish. I guarantee it.

— JULIE + CHAD
"Trish has a way of making you feel completely comfortable"
I personally, am pretty shy in front of the lens. Trish has a way of making you feel completely comfortable in your own skin. She really brings out the best in everyone, she was able to engage my two children and had us all laughing and enjoying ourselves. The best part is when you get the pictures, and your favorites are the ones you didn't even know she took. That silly grin your daughter gave you, or the laugh you did when your son said something funny. She really captures "memories". We recently had Trish photograph the birth of our son! She tastefully created a memory journal of my labor & his birth that still makes me cry every time I look at the pictures. She is truly amazing and very, very talented. We are always left in awe of the beauty she captures!
— KERI QUINSAAT